News From:smalite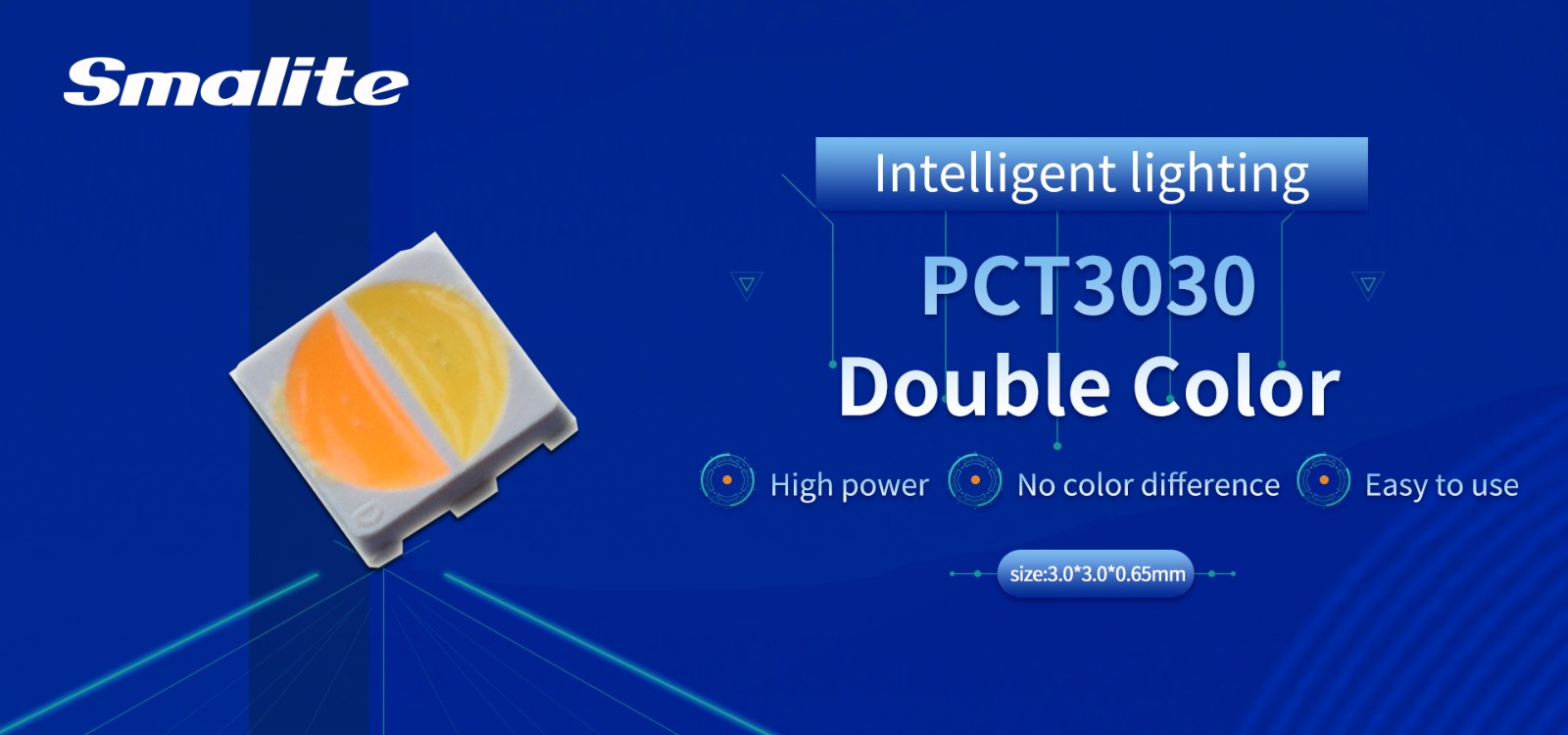 As LED technology continues to mature, users' requirements for lamp beads continue upgrade. Smart lighting series PCT3030 two-color products, from the previous two lamp beads mixed paste, to the current two-color package, not only the application cost is compressed, but also the production efficiency of the package side is greatly improved. Upgrade, the cost is further reduced, and the product is more cost-effective.
The lamps can be The white light, warm light, and warm white light cycle lighting is completed by the switch control. The brightness can also be adjusted by means of smart remote control to mix light with different effects. At the same time, the combination of two-color package is no longer limited to white light two-color temperature , It can also realize the combination of red and green, red and yellow, red and blue, which enriches the choice of colors on the application side and meets the color needs of various environments.





Product advantage:


1. The manufacturing cost is greatly reduced. In the past, two packaging carriers were required, but now they are combined into one, so the manufacturing cost is reduced to half of the original.
2. The cost of patching is greatly reduced. When the application side uses this lamp bead, the original use of two monochromatic lamp beads is directly changed to one, which not only reduces the patch cost by half, but also saves half of the patch time.
3. The area occupied by the aluminum substrate pad is reduced by 50%.
4. Product yield is effectively controlled. The defect rate of lamp bead packaging and finished patch has been greatly improved. The fewer lamp beads, the lower the probability of defect occurrence.
White light color temperature conventional CCT:3000K/6500K
Other color temperatures are also available



Product Application:


■ LED tubes, LED bulbs, LED panel lights, LED ceiling lights, LED street lights, LED car lights, miner's lights, stage lights Lighting, flashlights, lighting, spotlights and other lighting fixtures;
■ Outdoor billboards, electronic displays, traffic lights, signs, car taillights;
■ LED light-emitting modules, LCD backlight, LED lighting, LED soft/hard light strips, etc.